The company Thermoplastik was founded in 1982 and initially produced and sold products for the electricity sector.

In 1985, after having gained considerable experience in the electronics sector, Thermoplastik changed its market strategy and began producing technical and aesthetic products on behalf of big multinational groups. Ever since this change, the company has increased its turnover, gained success and favourable reviews among its customers, by constantly investing in technological development on both a qualitative and quantitative level. For the development of its production Thermoplastik currently has a total area of 2,500 square metres (covered), 1,500 of which are used for production and 1,000 of which are used as a stockroom.

We at Thermoplastik accompany our customers throughout all the stages of a new product's development process. We start by helping our customers find the solution that's right for them, defining the requirements the product must fulfill and what details are important, suggesting what materials should be used and what changes could be made to the design. We then accompany our customer in the industrialization stages of the product, such as designing the moulds, keeping in close contact with the customer right up to the production process of the plastic pieces. This way we can devise a solution which best meets our customer's expectations.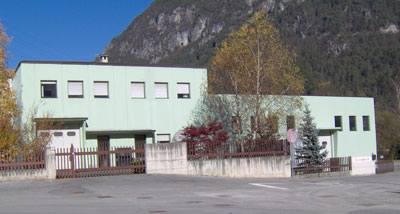 AREAS OF PRODUCTION: